EXCAVATION SERVICES – GAINESVILLE GA
Residential & Commercial Services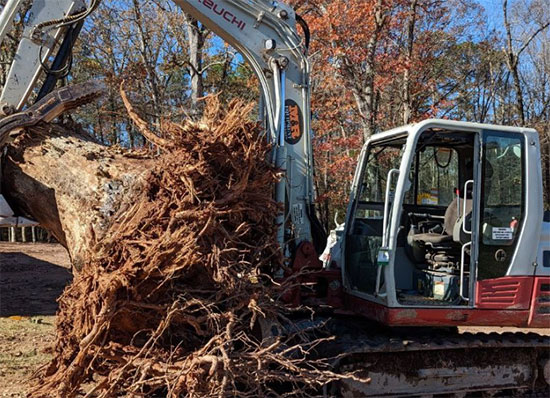 Site Clearing
This is the first step to improve a site for construction. We remove unwanted trees and vegetation and haul debris off site to make a clean start. This is also the time to create an access road to your site and address overall site drainage to keep your initial construction site free of pooling water and mud.
Site Grading
Grading is an important component of any finished landscape. Whether it's residential, commercial, or agricultural, proper grading directs rainwater away from your buildings, parking areas, and roads.
Furthermore, grading sets the landscape substrate for lawns, patios, berms, gardens, and roadways. When your site is properly graded, you avoid recurring issues with water pooling in unwanted locations. Your site grading directs rainwater in a positive manner.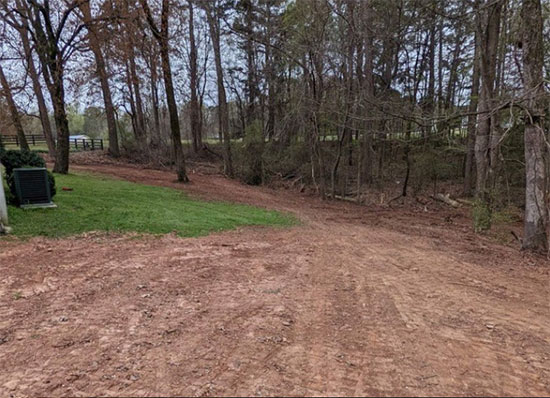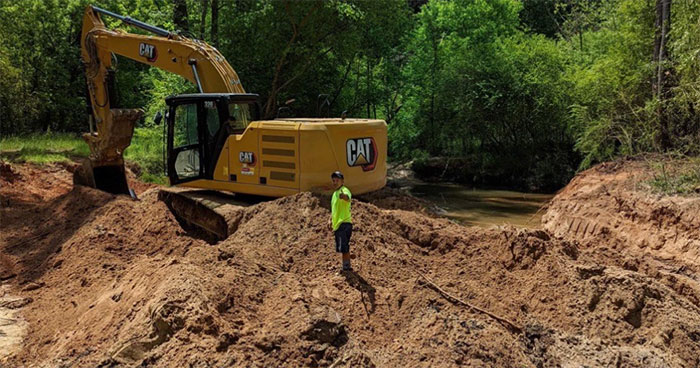 Drainage and Erosion Control
This process is required on every site so you can direct rainwater during heavy downpours or extended periods of rain. Proper drainage will direct water to storm drains or areas on your site where it can infiltrate into the ground.
Soil erosion is mitigated by controlling the flow of water and using materials like stone swales, or rip rapped rock slopes to protect the landscape.
Road & Driveway Construction
We start with proper grading, haul in the appropriate base material, perform compaction to engineered standards, and finally give the finished surface that you desire, whether concrete, asphalt, or gravel.
We design your driveway and roads to drain properly and withstand the test of time.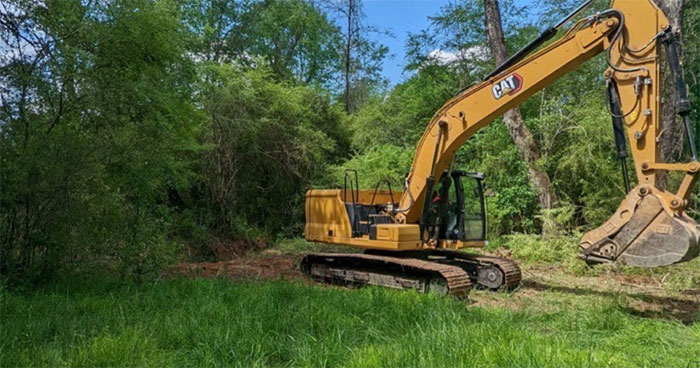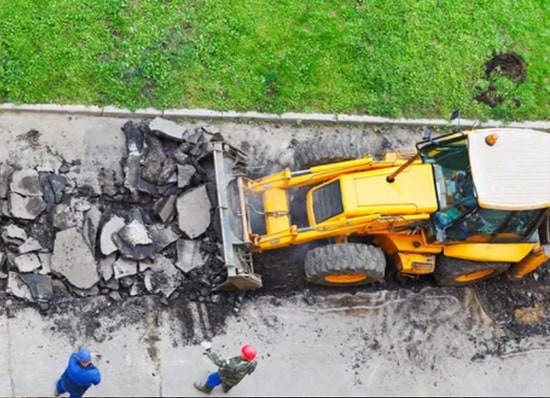 Driveway Removal & Replacement
We jackhammer, remove, and haul away broken concrete and old asphalt to make way for a newly constructed driveway or road.
Foundation Dig & Backfill
Every foundation design is unique. We carry out the design at the proper depth, while managing the dirt in order to later backfill and create positive slope and drainage away from the building.
We compact the earth to meet engineered requirements so your concrete team can get in and get straight to work.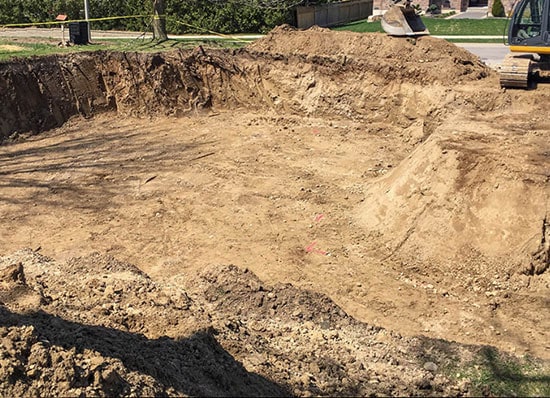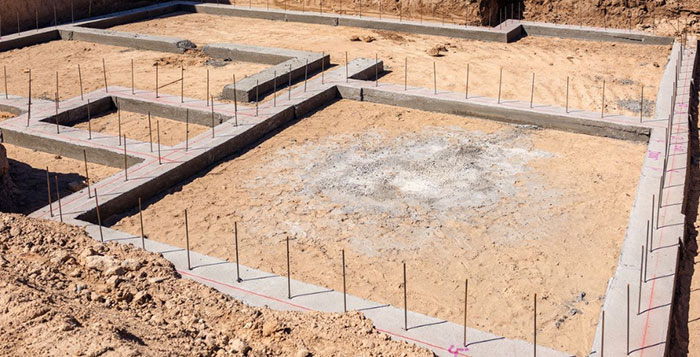 Poured Slab Foundation
We perform grading and prep for custom poured slab foundations. We compact the earth and bring in base materials to meet engineered specifications.
Utility Trenching
Trenching with the right equipment puts underground utilities and pipelines at the perfect depth. Examples include trenches for water lines, sewer lines, underground electric, gas lines, irrigation pipelines, and underground cable.
When the trench is later backfilled, a smooth finish grade is achieved for maximum protection and a seamless visual appearance.